Update!
Lots going on in the SPEC CORVETTE WORLD and I wanted to give a quick update on sign ups, regions, and builds!
Sign ups
We are getting new members or inquiries weekly! The response to the series has been explosive in nature and we are grateful for that! Car counts are rising and more people are on the look out for their future builds. Moving forward, we will separate the signups into regions to add clarity to activity in your area. I can't tell you how many phone calls we have gotten from someone back east or Midwest saying "I m ready just waiting on others to jump in." in!". I will also post in the regional forums a SPEC CORVETTE thread so there is a central location the regional guys can congregate. Connecting is mission critical.
Here is the latest list. I will also update the list on the first page post as they come.
Spec Corvette Drivers Committed, Car Type, Location
1 John Nguyen, FRC-(SoCal)
2 Oli Thordarson, Base Coupe-(SoCal)
3 John Simon, Z06-(SoCal)
4 Chris Beliovsky, Base coupe-(SoCal)
5 Christian Paluzzi, FRC-(SoCal)
6 Donny Yorke/Dave Weckl, Base Coupe-(SoCal)
7 Rob Burgoon, Base coupe-(NorCal)
8 Carl Fung, Z06 -(SoCal)
9 Chris Qualls, Z06-(SoCal)
10 Alejandro (Alex) Flores, Base coupe-(SoCal)
11 Darren Friedman, Base coupe-(SoCal)
12 Clinton Pichon, Z06-(SoCal)
13Dan Klaudt, FRC
14 Alvin N., Z06
15 Todd Mudd, Z06 -(SoCal)
16 Scot Young, Z06 (Great Lakes)
17 Donny Yorke/Darren Freidman/Jake Rozelle
18 Sanford Peterson (NorCal)
19 Vincent Bellotti (NorCal)
20 Sean Duckworth (EAST/MIDWEST)
21 Greg Nester (NorCal/SoCal)
22 Daniel Milewski (Great Lakes Region)
23 Sean Whitwood Z06 (SoCal)
24 Corbin Swafford Base Coupe (SoCal)
25 You're next!
There have been numerous calls and inquiries in the other east/midwest/southeast regions where others are just waiting for signups before they make the commitment. We will be posting in the regional forums to help congregate individuals so discussions between these interested parties can take place.  
Expressed strong 2018 interest/Looking for build partners
Emilio Cervantes (SoCal)
C7 Z06 Chuck
Mark Petronis (East)
Dean Gale
Steve Meyer
JJ Richa
Keith Knerr
Ryan Delgrosso (SoCal)
Joe Aquilante (East)
Steve Russakov
Ellie "Bimmer Challenge" (SoCal)
Alex Tan - Indo Tech Motorsports (SoCal)
Tony Grau ( Mid West)
Parts
In addition to the incredible sponsorship deals that we have obtained thru AFE Control (suspension), Falken Tires, Wilwood Brakes, Pierce Motorsports (Cage), Trackspec Motorsports, and Powerstop Brakes, we were also able to get some reduced pricing for Dewitts Radiators and Forgestar Wheels to further help the SPEC CORVETTE build costs. Once you are a registered SPEC CORVETTE Builder, you will recieve a welcome email with all the how to's on obtaining the discounted pricing.
Builds
Lots of progress on the core cars with several cars hitting the track doing testing/maiden voyages in SoCal. See Photos/video on upcoming posts.
Clint Pichon's Maiden Voyage at Buttonwillow 1CCW Config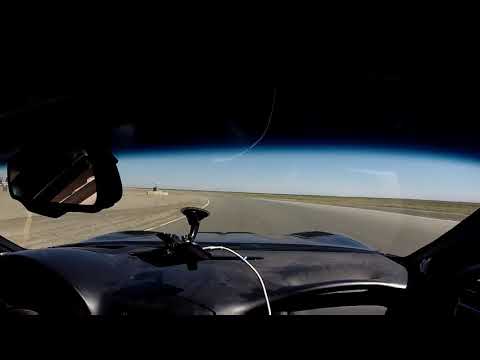 Finishing up Oli's coupe for its first track run.
Doing some tire temps and pressures on Christians first outing at Autoclub with the Falken 615k+
John's car is back on the ground and ready to go!
Monoballs, coilovers, sway bars and camber kit installed
Spec Corvette Mugs now available on the website!
Scot Young's Christmas came early this year. His car is done and on the track for shake down runs.

Special SPEC CORVETTE pricing on the Falken 615k+ order pick up!
Overall, we are extremely pleased with the progress of this new racing series! We have lots of builds hitting the tracks while many are getting parts installed as we speak. Be sure to follow our facebook page for day to day discussions, build progress pics, excellent tech advice from senior members and "Deals of the week" for sale alerts! There has also been discussion of a major television network picking up the series....I'll just leave it at that.
Click here for facebook page (750+ Members and growing!) to join the discussion!
https://www.facebook.com/ThorVette22/
We are shooting for the first official race to coincide with SPEED VENTURES and SuperMiata races for 2018. We are awaiting their 2018 schedule to be released for the official dates.
Thank you and hope to see you on grid!
[email protected]
Email:
[email protected]
SPEC Corvette
CorvetteForum Thread:
Click Here