I'm looking at moving to a house with a long enough driveway to fit my truck and trailer but it's on a pretty narrow street. I don't think I can back my trailer into the driveway if another car is parked across the street or even if no car is on the street. I think I'm about 43 ft long with truck (Ram 2500) and trailer (18 ft enclosed) and the main limiting factor is room to maneuver the truck after getting the trailer turning.
I might be able to use an electric trailer dolly to get my loaded trailer from the street to the driveway and I found these sources.
Power Movers | MOVING MADE EASY
Power Caster, electric trailer mover dolly, boat dolly, toy hauler
Parkit360° Trailer Dolly|Mover for Boats + RV Trailers
I talked to the guy at Power Movers and he custom makes them for your trailer size/height/weight to make sure it can clear the needed driveway or obstacles. They have AC and battery powered units but everything seems to be over $1000.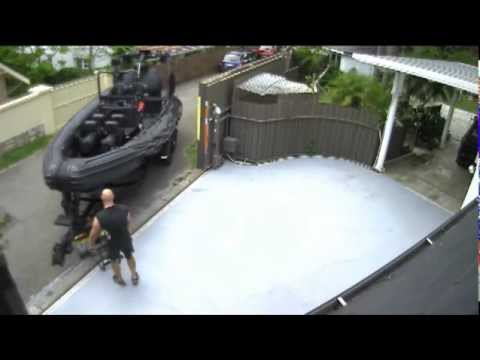 Anyone one have experience with something like this or a better idea? I'd like to store the trailer in the driveway and the street is not reliable to have a big enough opening to park.