Some FR-S test results from Buttonwillow 13CW this weekend. In each case, I did maybe 1-2 hot laps then came in. I had a total of 8-10 full laps for the entire day, 1-2 laps at at time then in for changes. I had to adapt to whatever changes we made on the out lap, go for it then back in for more adjustments or switch drivers. The car's owner, Matt Andrews, did the bulk of the driving. So most of my laps had some little errors, or traffic. I'd say each lap time posted here left 1s on the table in the same conditions. All runs 100% as delivered from dealer unless otherwise mentioned.
1. 100% bone stock + Carbotech XP10/XP8 pads, 85° 2:12.1
2. 255/40/17 RS3 on 17x9, Subaru "crash" alignment bolts (add -.7°), 90°, 2:07.1
3. Same as set up #2, + prototype AST 4150's, 93°, 2:03.75. This lap had three big mistakes.
Too hot and ran out of time to test much else. Lots left on the table. Sub 2:00 car on RS3's in cool weather with a few tweaks to the coilover setup. Wanted to test the Ventus TD C71's but didn't get them in time. That would have been high 1:58's I think. The FR-S is fast. It's much closer to an AP2 than an NA/NB or even NC. It may turn out to be just as fast or even faster than an AP2 for the same mods. Tough to get an AP2 really fast without a wing or geometry modifications. The FR-S will probably end up more like the NB in that it just needs coilovers, alignment and wheels to go fast.
I'll leave it up to Matt to fill in the blanks and add the cool video from the igloo cases stuck all over the car. He'll be campaigning the car in TT probably so I'll guess he won't divulge the entire setup we are coming up with
Look for full report at his blog
FEcompetition | automotive exploits
I only had one short video of an outlap on my GoPro and shaky mount. This was setup #2 while we played with air pressures so I'm still feeling it out when the checkered flies. The rest of the videos are on Matt's cameras so those will have to wait until he gets back into town next week. Interesting note, he used his trick igloo cases for iPhone and either clamps or suctions mounts on the body.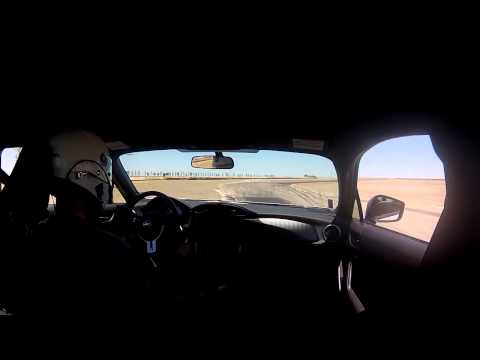 Igloo Cases | Durable Video Case for iPhone Android