http://www.facebook.com/Team949Racing
NASA 25 Hours of Thunderhill
http://www.facebook.com/NASA25HrsofThunderhill
2012 NASA 25 Hours Of Thunderhill
December 8-9, 2012 Willows, CA
Once again we have assembled a great team for the Thunderhill 25 hours. We return as the defending E2 champions. This year we will field four cars.
E3 "Kitty" black NB2
E3 "Super" Silver NB1
E2 "Nemo" Orange/white NB2
E1 "Crusher" Orange NB2
The Team 949 Racing facebook page will be information central. The team will try to make twitter updates during the race that will post to our FB page.
Follow the race live with the racemonitor app for android and iPhone
Live timing
Live Timing Feed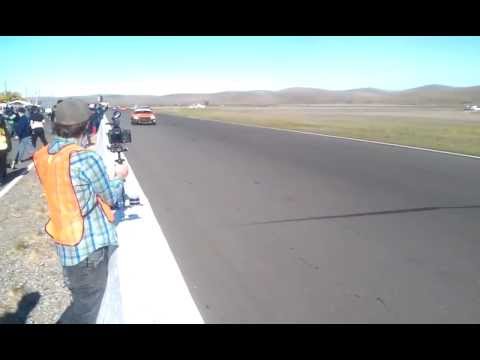 Crew
John Wing - Engineer (satisaii)
Andrew Kidd - Head Mechanic (savington)
Keith Tanner
Bryan Wood (bikeindirt)
Manny Hernandez (Neocataboi)
Grant Conley
Murat Guruz
Joe Perez
Abe Mara
Steven Krause (kung_fu_jesus)
Jessica Posa
Jon Chan
Guillermo "G'mo" Contreras
Mei Xu
Madeleine Moir
Michael "Ham" Deron Hom
Chris Clay
Alex Renderos
Tom Probert
Zhong Cheung
Zi Yeung
Chris Safranski
Alex LaJeunesse
Brian Kelley
Joel Anglade
Julian Woon
More coming
Drivers
Emilio Cervantes
William Chen (bellwilliam)
Mark Drennan
Nick Buchanan (crashncar)
Gordon Jennings (trackdayhookey)
Sonny Watanasirisuk (VagaXt)
Justin Neel
Theo Coetzee
3 drivers TBD
Shiny car parts
Federal 595 RS-R
Carbotech Brakes
Trackspeed Engineering
Weekend Racer
Keegan Engineering
Sampson Racing Communications
Lang Racing
OS Giken
DIY Autotune
Injector Dynamics
Subesports
Racepak
TC Design
Track HQ
The Parts Group
2nd Chance Roadster
Autokonexion
Boundary Engineering
Just 4 weeks away!