Or in this case, Mike (1:41.0) VS Pro (1:39.5):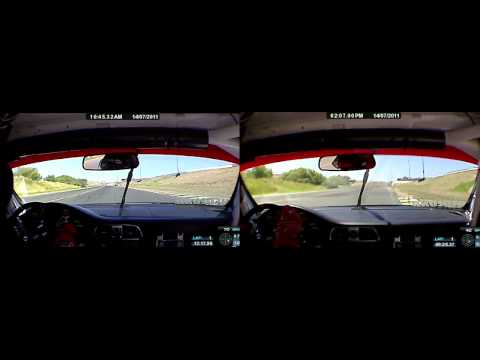 I'm still working on the car setup a little. We went the wrong direction at Laguna last month and started over with the factory setup. Trying to tame the understeer on entry and lack of grip on exit.. hopefully it'll be sorted out by the IMSA race at Laguna in Sept. The car has another 1 - 1.5 seconds in it if we can improve the setup.
I still can't get the MoTeC wheel lockup indicator working rite... /sigh.
-mike